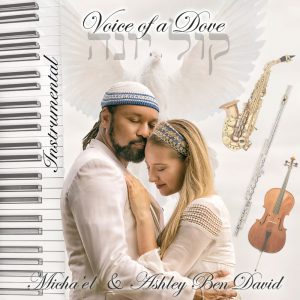 Voice of a Dove (Instrumental)

This Instrumental CD is the first of its kind from EmetZionMusic. It contains 12 beautifully perfected instrumentals from the tracks of the latest CD 'Voice of a Dove' for easy listening, relaxing, soaking, meditating on the Word or just for pure enjoyment. From Israel to the Islands, there will be a sound for everyone to enjoy.
We hope you enjoy this project as much as we did creating it! With Love / Ahavah & Blessings from Zion!
Micha'el & Ashley BenDavid & EmetZionMusic Team